Welcome to The Goa Portuguesa Restaurant
Goa Portuguesa by Dr. Suhas & Chef Deepa Awchat | Restobar, Matunga
Founded by Dr Suhas Awchat 'Goa Portuguesa' is an Exotic Fun Dining and a multiple award wining restobar serving Goan, Portuguese and Continental Vegetarian, Non Vegetarian and Seafood delicacies. It has its presence since 03rd December 1988. It is a place where patrons and newbies are all welcomed for an experience. The promoters share a passion for good food and they whole heartedly present this passion for everyone to enjoy. Goa Portuguesa believes in, "100% Guest Delight" by offering a homely service to one and all. The food which is served reflects the ethnicity of Goan and Portuguese culture. The Restobar ...read more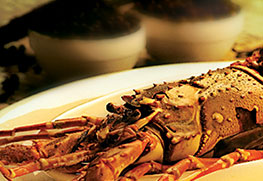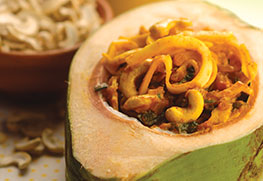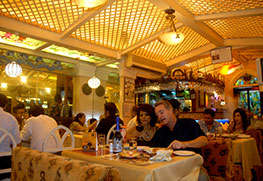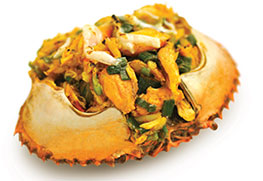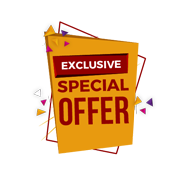 Franchise
Want to start your own business ?
Start your successful chain of restaurants by franchising with Goa Portuguesa.
Area Required - for Restaurant 1400 – 1800 Sqft , For QSR (Quick Service Restaurant) 300 – 500 Sq Ft
Investment for - Restaurant 30 to 60 Lacs, For QSR (Quick Service Restaurant) 15 to 20 lacs
Diva Maharashtracha is the brainchild of MasterChef, CEO Deepa Suhas Awchat and Dr. Suhas Awchat MD started under the Goa Portuguesa Group having two sister brands namely Goa Portuguesa and Dakshin Culture Curry.
Diva Maharashtracha Restobar is a casual restaurant that pioneers in serving authentic and innovative Maharashtrian cuisine in an ethnic ambience.
It provides fun dining experience with live music making it a must visit for families friends and corporates. It has been 12 years in the industry recognized by CNN IBN, MTDC, Times Group etc.

Complete turnkey solution to identify suitable locations and set up the restaurant.
Complete menu,Standard operating system, training and everything required to provide a complete dining experience
Market development and business development to establish the Diva Maharashtracha Restobar Restaurants, by central on going marketing support As you are probably aware the Diva Maharashtracha Restobar brand enjoys immense visibility social media, newspapers, and Dr Suhas Awchat's MD Public relations through various hotels and restaurants associations, media, events, guests which provide constant visibility for business development.
Our Other ventures
Start your successful chain of restaurants by franchising with Diva Maharashtracha Restobar.

Diva Maharashtracha was born to unfold the goodness of Maharashtrian cuisine that was unexplored and unheard of, and to take ahead the great legacy of Maharashtra that's known for its rich culture, cuisine & customs. The authentic delicacies prepared from the well-knit traditional Maharashtrian communities like; CKP, Pathare Prabhu, Marathas, Saraswats, East Indians, Kolis, Bhandaris, Brahmins and so forth, make Diva Maharashtracha an outstanding restobar which representing the 12-crore people living in 35 districts of various regions like Vidharbha, Khandesh, Marathwada, Konkan, Pashimdesh and Mumbai traditional ambience & live music. Diva Maharashtracha is 1st and only ISO / MTDC certified restobar in India.


Cookbook
The Goa Portuguesa Cookbook Coffee Table Book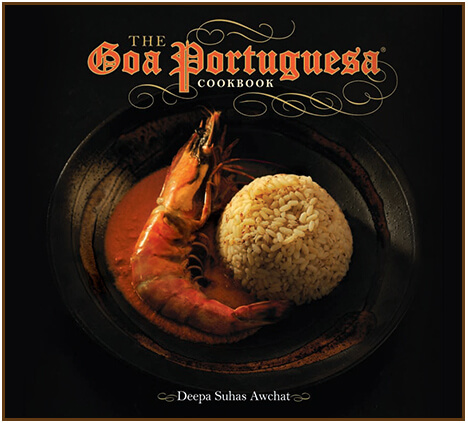 Your our search for the definitive book on vegetarian and non-vegetarian Goan tz, cuisine ends with The Goa Portuguesa Cookbook by Deepa Awchat. Simple recipes in easy-to- follow steps are its hallmark—making it the ideal purchase or gift for the novice or expert. The recipes are tried and tested and authentic. They are, after all, the same recipes used in 'Goa Portuguesa'—the renowned restobar that completes 20 years of' its gastronomic journey in December 2008, winning a stream of' global accolades, awards and excellent reviews enroute.
There is, expectedly, an abundance of' seafood recipes for which the restaurant is justifiably famous. You will be delighted to find all of Goa's sought-after dishes in this book—Stuffed Crabs, Goenche Wagh (Stuffed Tiger Prawns), Stuffed Lobsters, Fried Bombay Ducks and of course Fish-Curry- Rice, which alone is believed to be responsible for the `sossegado' attitude of many Goans!
Vindalho, Cafreal, Sorpotel, Caldinho, Assado, Baffado, Guisado and Behinca among other delights, represent the Portuguese contribution to the rich culinary heritage of' the Land of the Gods. However, the traditional cuisine of Goa has been equally celebrated with the inclusion of a number of vegetarian dishes such as Khatkhatem, Sasav, Tondak and Homan, and the signature dish of the restaurant — Tender Coconut Cashew Nut Sukke. And of course there is that quintessential Goan dish—Chicken Shagoti to be mopped up with Pole or Wadde.
Years of research and dedication to Goan and Portuguese cuisine are reflected in this book which will be evident from the first recipe you try Welcome to a truly Goan experience — Enjoy!
Buy now!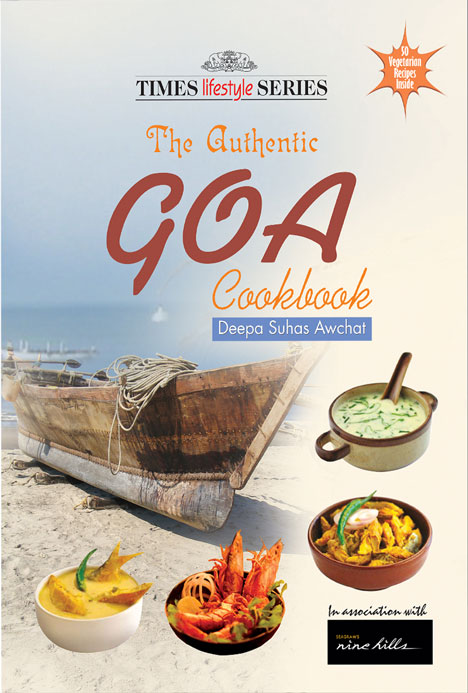 Deepa Awchat is the chef- owner of Mumbai's iconic restaurant, Goa Portuguesa. Her culinary expertise and knowledge of Goan food, demonstrated at the restaurant, on numerous TV shows and at Indian and international food festivals, has won her many accolades and awards. Deepa and her husband Dr. Suhas Awchat manage two other very successful restaurants: Culture Curry and Diva Maharashtracha.
The Authentic Goa Cookbook is an epicure's delight, holding between its covers the best of Goan cooking both vegetarian and non-vegetarian. Iconic Vindalho, Shagoti, Cafreal and Fish-Curry-Rice nestle alongside lesser-known, but equally delicious vegetarian wonders, such as Khatkhatem, Sasav, Torachi Uditmethi, Alsandyache Tondak and the delectable Tender Coconut and Cashew Nut Sukke.
Experience the unique flavours of Goa and transport yourself to the land of swaying palms, sunny beaches and blue, blue water! MRP Rs. 345/-

What Clients Say
1500+ Satisfied Clients

Some of Our Features
The role of a good cook ware in the preparation of a sumptuous meal cannot be
over emphasized then one consider white bread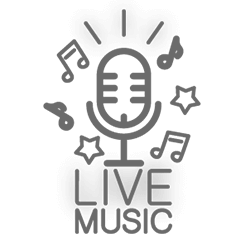 Live Music
Valet Parking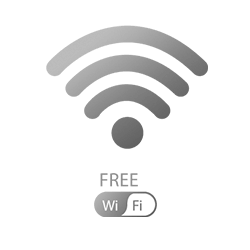 Wifi